Ernest N. Agresti, Jr. (Vice President-Administration)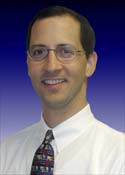 A Rhode Island native, Ernest Agresti graduated in 1987 from Brown University with a degree in Business Economics and Urban Studies. He has been active in real estate since graduating and held management positions with two northern New England development and management firms prior to joining Cummings Properties in 1991.
He began his career at Cummings Properties as a property manager, was promoted to division manager in 1996 and operations manager of the core division in 1998. In September 1999 he was appointed director of operations and in July 2002, Ernest was promoted to vice president - operations where he oversaw the majority of the company's existing client relationships and property management activities. Since May 2007, Ernest has served as vice president - administration, the company's most senior administrative executive, managing the internal workings of the company and he has primary responsibility for the sign-off and execution of all commercial lease transactions and company payables.
Currently a member of the Swampscott Yacht Club, Ernest is an avid sailor and snow skier. He has been racing sailboats since he was 10 years old and has served on the Friends of Swampscott Sailing Board of Directors, a non-profit organization that promotes youth sailing. He is a former Big Brother, member of the Community Substance Abuse Center's Community Advisory Committee, a competitive squash player and youth soccer coach. He and his wife, Jennifer, live in Swampscott with their sons, Nicholas and Joseph, and twin daughters, Samantha and Michela.
Greg Ahearn (General Field Superintendent)
Working with three division managers, Greg Ahearn began supervising all of Cummings Properties' maintenance and construction activities in September 2007. Greg is a licensed master plumber, who has been with the Firm since 1992.

As field superintendent, Greg took over direct line responsibility for more than 200 regular full-time employees with a vast array of maintenance, construction, and custodial skills. He is also indirectly responsible for the work of hundreds of subcontractor employees who work daily in and around the Company's 10 million square feet of commercial buildings in the northern and western suburbs of Boston. He also supervised the completion of the largest spec office building on the east coast - TradeCenter 128.

A longtime Woburnite and graduate of Woburn High School, Greg and his wife, Kris, have two sons, Kyle and Ethan. In their spare time, the Ahearns especially enjoy trips to York, Maine, where Greg spends as much time as possible on their boat, and prides himself on his many fishing talents.

Eric S. Anderson (Executive Vice President)
A 1998 graduate of Colby College, Eric Anderson joined Cummings Properties in 1999. He began as an associate property manager at Cummings Center, the firm's 2-million-square-foot campus in Beverly, before transferring to the Woburn headquarters.
Eric has served in a variety of positions of increasing responsibility with Cummings Properties' Operations and Leasing departments. Currently, Eric is the senior manager overseeing the Company's acquisition of new clients, as well as its relationships with existing clients.
In addition to his work at Cummings Properties, Anderson is a veteran, having served in the United States Marine Corps, most recently in Iraq. He is a member of the Board of Overseers at the Cummings School of Veterinary Medicine at Tufts University, and vice president and treasurer of New Horizons at Marlborough, one of two retirement communities owned by Cummings Foundation. He also founded Massachusetts Association of Business Incubators. Eric and his wife Kari live in Westford, Massachusetts with their two children.
Dennis A. Clarke (President and CEO)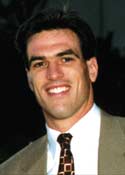 Born in 1968, Dennis Clarke grew up in Winchester and graduated from Winchester High School, and then Harvard University, in 1990. He served as a licensed commercial insurance broker for a subsidiary of London-based Jardine-Matheson, and then as a marketing coordinator for Gordon Brothers Partners, Inc. In 1992 he became general manager of a local newspaper chain, Community Weeklies, Inc., which was under Cummings Properties' former ownership.
In 1996 Dennis left the Fidelity organization, which purchased the newspaper group, and returned to Cummings Properties, LLC as its operations manager. He became vice president-operations in November 1996 and co-president in 1999. He was elected president and chief executive officer in November 2004.
Dennis has been actively involved in both the Woburn and Winchester communities as a director of Winchester Chamber of Commerce, director of Woburn Business Association, trustee of Cummings Foundation, and a corporator of Winchester Hospital. He is married to Alicia (Angeles), also a Winchester native, and they have three sons and one daughter. A former athlete, Dennis was a New England Golden Gloves boxing champion and a Boston Globe Football All-Scholastic designee.
Stephen J. Drohosky
(Vice President - Cummings Center General Manager)
A native of New York City, Stephen J. Drohosky earned a Bachelors degree from University of Pennsylvania in 1988, where he studied economics and ran hurdles with the Varsity Track & Field Team. After college, he spent two years learning the commercial banking industry with Marine Midland Bank (now HSBC).
Later, he earned a law degree, with honors, from Albany Law School/Union University in Albany, New York. In the Boston area, his law practice focused on corporate law, commercial litigation, debtor and creditor rights and bankruptcy. Steve came to Cummings Properties in 1997 as Litigation Counsel and handled all of the company's litigation matters for several years.
Thereafter, he took his business and legal experience to the role of Operations Manager at Cummings where he oversaw the firm's Core Division, which handles all tenant matters for Cummings' Woburn-based clients. From there, Steve was promoted to Director of Operations and in that role was responsible for all tenant matters, client relationships and leases in all 70 Cummings' buildings, excluding only Cummings Center.
Effective October 1, 2005, Steve was appointed vice president of Cummings Properties and general manager of the 2 million square foot Cummings Center Office and Research Park in Beverly, Massachusetts. He is responsible for all daily operations at Cummings' largest facility, which is home to more than 550 tenant firms in seven buildings on a nearly 80-area campus. Steve is also responsible for over seeing 50 Dunham Road in Beverly, a commercial parcel recently acquired by Cummings with an existing 100,000 square foot building and 54 acres of land for future development.
Steve is an avid cyclist, skier and outdoorsman. He resides in rural Boxford, Massachusetts with his wife, Sandy, and their two daughters.
William F. Grant (Chief Financial Officer)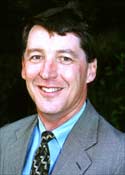 Bill Grant grew up in Chelmsford, Massachusetts, and received his undergraduate degree in accounting in 1972 and masters in accounting in 1977 from Bentley College. He also attended the Advanced Management Program at Harvard Business School in 1989. Prior to joining Cummings Properties in May 1998, Bill held several senior management positions at Tweeter, etc. from 1982 to 1989, and was Chief Financial Officer at Rich's department stores from 1989 to 1998.
Previously active in town youth sports, Bill was a member of the executive committee of the Merrimack Valley Pirates Swim Team, and also served as that organization's treasurer for three years. Currently Bill resides in Andover with his wife, Kathy. They have two adult children, Tracie and Keith.
Craig J. Ziady (General Counsel)
A long-time Winchester resident, Craig J. Ziady was born and raised in Andover, Massachusetts, where he lived until graduating from Bates College in 1989 with honors in English. Following apprenticeships with the United States Attorney's Office and the United States Army Corps of Engineers, and a summer program in which he taught public speaking and rhetoric at New College, Oxford University, Craig received his law degree, cum laude, from Boston College Law School in 1993.

He practiced for three years in a small Boston law firm, then joined Riemer & Braunstein, LLP, a 75-lawyer firm based in Boston, where he was a senior partner in the firm's litigation department, specializing in real estate and environmental matters. While there, Craig obtained extensive trial and appellate experience and was counsel in numerous reported decisions. He was trial counsel in a five-week jury trial on behalf of a landowner who sustained permanent property damage by contamination, resulting in a $16.5 million verdict (the second highest reported verdict that year, as reported in Massachusetts Lawyers Weekly).

After joining Cummings Properties as deputy general counsel, Craig became general counsel in 2007. He is a member of the Boston, Massachusetts, and American Bar Associations, as well as the Licensed Site Professional Association. His bar admissions include Massachusetts, the United States District Court for the District of Massachusetts, the United States Court of Appeals for the First and Third Circuits, and the United States Supreme Court.
Craig and his wife, Joan, who is also an attorney, are actively involved with their four children in Winchester's youth sports programs, where he serves as a baseball and ice hockey coach. He is also president of the Alumni Association and a trustee at Brooks School in North Andover, Massachusetts.
William S. Cummings (Founder)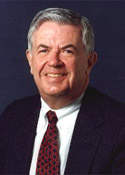 Born in Somerville, Massachusetts in 1937, Bill Cummings grew up in nearby Medford, where he attended public schools and, in 1958, graduated from Tufts University. Bill was thereafter employed in sales and marketing positions with Vick Chemical Company (Vaporub, etc.) of Greensboro, North Carolina, and Gortons of Gloucester, Inc. He also served in the U.S. Army Reserves. Subsequently, Bill acquired, built up, and sold a well established Medford firm, Old Medford Foods.

Since 1970, Bill has been very successful in buying, building, and managing commercial real estate in eastern Massachusetts. The firm he founded, Cummings Properties, has built or restored dozens of large and very large structures, totaling 10 million square feet. Based in Woburn, Cummings Properties currently provides business homes for more than 2,000 Massachusetts businesses and organizations.

Bill and his wife, Joyce, are the founders of Cummings Foundation, Inc. as well as New Horizons not-for-profit assisted and independent living communities in Woburn and Marlborough. These communities currently provide homes for more than 500 seniors.

Bill served 10 years as a charter trustee of Tufts University, and is a former overseer of Tufts Medical School and director of Winchester Hospital. He is also the founder and former publisher of three community newspapers: the Woburn Advocate, Stoneham Sun, and Winchester Town Crier. Bill is a trustee emeritus of Tufts University, and was chairman of Tufts' property-holding corporation (Walnut Hill Properties), as well as a bank director, and elected member and chairman of the Winchester Planning Board. He has worked as a licensed real estate broker, a licensed auctioneer, and even a Massachusetts Justice of the Peace. Bill's other outside activities include many philanthropic involvements, and several decades as a director and honorary director of Woburn Boys and Girls Club, Inc.

Bill was named 1998 Real Estate Entrepreneur of the Year for New England by Ernst & Young, LLP, and was awarded Tufts University's Distinguished Service Award "for service to Tufts, his community and his profession." His firm's restoration of the historic United Shoe Machinery Corp. complex in Beverly was the subject of a very laudatory October 2, 1997 feature story in The Wall Street Journal by Pulitzer Prize-winning architecture critic Ada Louise Huxtable.

Bill was awarded an honorary Doctor of Public Service degree by Tufts University in May 2006, and was named one of the 50 most influential Bostonians by the Boston Business Journal in 2011, 2012, and 2013. A former director of Winchester Country Club, he is a golfer, avid ocean sailor, and licensed Scuba diver.

In May 2011, Bill and Joyce became the first Massachusetts residents to join "The Giving Pledge," a national philanthropic organization founded by Bill and Melinda Gates and Warren Buffet. Later that year, they were named runners-up in the Boston Globe's annual "Bostonian of the Year" selection.

Bill and Joyce particularly enjoy spending time together with their four children and their grandchildren, and traveling extensively around the world.